Holly Taylor began riding and actively competing in the hunter ring at a young age. While in college at The University of Michigan, Holly was one of the founding members of the school's IHSA team, where she successfully competed in the hunter ring.
While attending graduate school at Case Western Reserve University, she met Jeffrey Taylor and was introduced to the diverse world of Eventing. Since then she has trained and competed a countless number of young horses, to both the Preliminary 1 star level, and intermediate horse trial level. Additionally, Holly's experience in the jumper ring helps her familiarize and prepare young horses for the event season. Holly has earned her bronze and silver medals in the dressage ring and is currently working towards her gold.
Holly's unique and diverse background in Dressage, Show Jumping and Eventing along with her natural talent as a rider make her a strong asset to the Blue Ridge Farm team for training young horses, polishing skills on more experienced horses and preparing horses to be sold for clients.
In addition to riding and training at Blue Ridge Farm, Holly has her master's degree in Speech/Language Pathology and owns and manages her own therapy clinic, Dynamic Speech, in Westlake, OH. Together, Holly and Jeffrey have 2 children, Preston and Nathan, who are part of the Blue Ridge Farm family.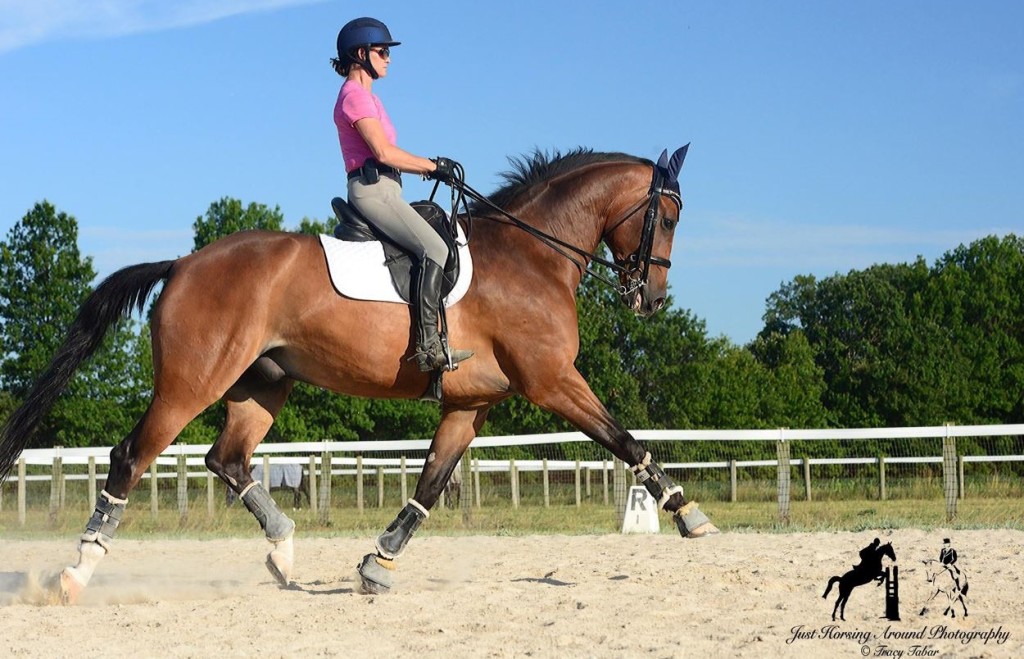 Photography Credit: Just Horsing Around Photography